Testimonials
 "Denise is professional, organized, thorough, experienced with both information technology and compliance and a nice person to boot. She removes all the minutiae surrounding PCI-DSS compliance and breaks it down to understandable controls and action items that make business sense. We're thankful to be able to take advantage of her deep knowledge as we continue to achieve PCI certification across our wide range of products and services."
Nate Rempe, CTO
Nebraska Book Company
---
"I very much appreciate your guidance and understanding of all of our areas, including strong points and areas where we can always improve. Denise, I found all of the information shared in all areas to be very informative and essential to our overall success in compliance and striving to grow and deliver results beyond a baseline result (even if not required)."
Jason J. Muessel, Assistant Vice President
Bank of Prague
---
"Denise assisted us in updating our IT policies to meet PCI requirements. She is an excellent resource with deep PCI knowledge and understanding. Denise is very professional and responsive. Deliverables generally exceeded expectations. I particularly appreciated her detailed status updates. I would be happy to use Denise again on other security and compliance work."
Brian Gress, IT Security Compliance Manager
Hayneedle
---
Ann Turman, CIO
Chadron Community Hospital
---

"All hospitals are required by the HIPAA security regulations to conduct a security audit every year. We had been completing an internal audit for the last five years and thought we had things under control. We recently contracted with Denise Mainquist with ITPAC to conduct an external security audit. The audit she conducted was very thorough and yet non-threatening or confrontational. We found some areas that need more attention as well as confirmation that we are doing many things right. The audit that Denise conducted will also prepare us to better meet the new HITECH standards as they become effective. I highly recommend the services of Denise Mainquist and ITPAC."
Marty Fattig, CEO
Nemaha County Hospital
Stacy Taylor, CFO
Nemaha County Hospital
---

"We recently engaged Denise Mainquist and ITPAC Consulting LLC to complete an IT Assessment and General Controls Review.  The report was comprehensive and assisted us in setting priorities for our bank.  We highly recommend Denise and ITPAC.  Please feel free to contact me."
Jerry A. Catlett, SVP and CFO
Bruning State Bank
---
Rick Kunze, President
State Bank of Table Rock
---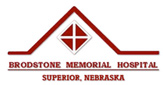 ITPAC Consulting provided valuable assistance to our organization in the development of our risk assessment and gap analysis.  Denise Mainquist's professionalism and knowledge in this field are remarkable.
Tim Hiatt, Director of Network Administration
Brodstone Memorial Hospital
---
I have been working with Denise for the last few years. Denise has been a tremendous resource to me in developing our IT Program. We would not be where we are today without Denise's help and support.
Nannette Sudman, VP of Operations Officer
ACCESSbank
---
Kyle Arganbright, COO
Sandhills State Bank
---
Butler County Health Care Center
Thank you again for your great work on our Security Assessments. You  manage to translate the rules and regulations into an understandable and  workable plan—no easy task!
Cynthia Neesen, Information Systems Director
Butler County Health Care Center
---
Commercial State Bank
We just finished an FDIC exam last November, the IT Examination Analyst out of Wichita was very complimentary of the quality of the IT Audit work that ITPAC has done for our bank.
Lyle Rorvik, Executive Vice President
Commercial State Bank
---
Bank of Newman Grove
We've been pleased with the professionalism & common sense approach that Denise Mainquist from ITPAC provides. She makes clarifies IT security making it easier for us to both understand and work with. 
Keeping up with security issues takes an expert working along side of us. A partner that provides the Bank of Newman Grove with the confidence we need and satisfies our regulators at the same time. Denise is that partner!
Good service and good value makes Denise an important part of our bank's ability to run a strong, safe and secure operation for our customers. 
Jeffrey L Gerhart, President
Bank of Newman Grove